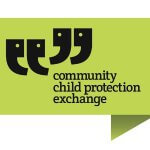 This webinar presents the work of Dr. Philip Cook which looks at how communities in Chad and Burundi can drive action to promote social cohesion and child protection. The presentation was based on the recent report "Community engagement to strengthen social cohesion and child protection in Chad and Burundi – 'Bottom Up' participatory monitoring, planning and action. You can read the full report here. This discussion was particularly relevant for results-based protection in using outcome-oriented methods of outcome-mapping and a reflective action process in engaging local communities to address issues on child protection and social cohesion.
Practitioners used participatory methods to engage local communities in action planning and monitoring on child protection and social cohesion
Through an outcome-mapping and reflective action process, communities were able to articulate: 1) an analysis; 2) vision and mission, including the role of community members themselves; 3) identify boundary partners; 4) set progress markers (indicators); and 5) develop a measurable action plan
Actors included local government representatives, media, youth and adolescents, women's groups, and community, faith, and traditional leaders – as part of the analysis it was essential for practitioners to explore the dynamics (opportunities and limitations) between these groups, including power dynamics and gatekeepers
The process of outcome mapping allowed for the development of community progress markers (indicators) including disaggregation of what the community expects to see, what they would like to see, and what they would love to see within a given time period.

The process helped to promote ownership and action by the community; in particular through action-oriented and measurable indicators
Community members themselves understood their own boundaries of safe action (e.g. did not participate in high level advocacy at this point; did not focus on social cohesion in Burundi given politicization)

Now developing into a theory of change with local partner and UNICEF
In conducting similar processes in Chad and Burundi, they identified the importance of adapting methods depending on the context. Despite similarities between the two contexts, stark differences, particularly in the role of the government and the politicized role of youth, affected the approach

Equally important was in understanding how people defined their own communities and the divides and mistrust that may exist within what outsiders consider a community

There is a difference between community-based and community-led. Given ongoing social cohesion challenges in Burundi, that approach is primarily community-based whereas in Chad the process going forward will largely be community-led
Practitioners identified their assumption that child protection may contribute to social cohesion and/or as a means for opening broader discussions on other issues; for example, women's empowerment. Questioning and reflecting on this and other assumptions is important.
Help Expand our Resource Library