When the Taliban took control of Afghanistan in August 2021, frontline villages had long witnessed shifting dominance by competing armed groups. As a result, these communities experienced recurring cycles of displacement, targeting by armed groups, presence of heavy weaponry in civilian spaces, and occupation of civilian infrastructure. Since early 2021, villages like Sorosh have benefited from the establishment of NRC-supported Protection Committees, community groups of men and women who have received specialized training on Civilian Self-Protection (CSP), enabling them to identify local protection risks and develop and implement community risk reduction plans. The Protection Committee members learned about the rights of civilians in conflict, risk analysis, actor mapping, community safety planning, and communication trees. They began developing evacuation plans for the communities' most vulnerable members in case of heightened conflict, conducting awareness raising on protection risks, mediating familial disputes, and coordinating with local authorities and armed actors to ensure the safety of civilians.
NRC believes our role is to be a facilitator and partner with communities on their self-protection, rather than telling communities what to do and what they need to reduce their own risk or stay safe. We aim to create space and support to communities and community groups to work at their own pace and placing emphasis on community priorities and positive self-protection capacities and strategies.

CSP Toolkit, Norwegian Refugee Council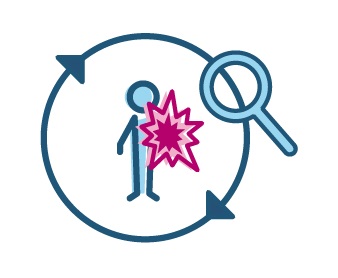 These approaches represent the heart of NRC's CSP program which aims to protect against immediate, direct threats of violence against civilians imposed by, or as the result of, duty bearers, armed actors, or community members during an armed conflict or other situation of violence. The program works with communities to facilitate the identification of self-protection strategies and actions and to support the strengthening and/or development of those strategies through the provision of material support and NRC 'protection tools.' A CSP Toolkit, developed in 2020, guides community Protection Committees through pedagogical sessions to build their understanding of protection risks in line with the risk equation and action-oriented sessions to identify, prioritize, and plan their self-protection strategies.
In spring 2021, at the height of the conflict between the Taliban and the former government, the Protection Committee in Sorosh village found that a police commander had moved into town with several armed bodyguards, armed vehicles, and assorted weaponry. The community feared that the militarization of their otherwise civilian neighborhood could risk making them a target of armed attacks. The Protection Committee decided to speak to the commander directly, explaining that the village was a civilian space and conveying the community's concerns. The Protection Committee offered two possible options: the commander could dismiss the armed guards and store the weaponry at the nearby police station, or he could relocate to an area with fewer civilians.
Recognizing the unified stance of the community and growing pressure from local authorities, the commander ultimately agreed to disarm. The commander expressed surprise that the Protection Committee knew the distinction between civilians and combatants and was able to use this knowledge in their advocacy efforts. The Protection Committee explained that they had been trained on concepts related to protection of civilians and international humanitarian law, which built their confidence to advocate for their rights using appropriate and convincing language and arguments.
From August 2021 until January 2022, NRC lost access to and contact with communities and protection committees in the region. However, when NRC returned, they learned that the Protection Committees had not only outlasted the political change and rising targeted protection threats, but were actively implementing self-protection strategies to prevent violence. The Protection Committee in Sorosh village has since become a recognized entity within the local informal justice and governance mechanisms. They continue to meet twice monthly with diverse age groups as representatives to conduct dispute resolution and violence prevention activities, demonstrating that CSP and conflict management programming is both highly relevant and possible within the current context in Afghanistan. NRC is continuing to engage the Protection Committees and adapting to their priorities, particularly related to the rights of minorities and women.
You can read more information about NRC's CSP approach…
| Title of File | Language | |
| --- | --- | --- |
| CSP Program Overview | | Download |
Sign-up
"*" indicates required fields