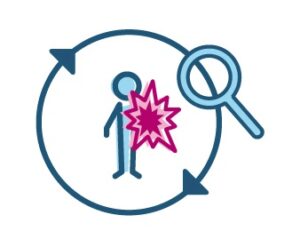 Since the outbreak of COVID-19, refugees and asylum seekers have been confronted with a myriad of emerging protection issues, including forced evictions. This case example illustrates how a non-protection-focused intervention can integrate new modalities in support of protection outcomes. While still a new initiative, the case example provides an example of how projects can contribute to emerging learning where patterns of risk are rising. In this case, the International Rescue Committee's (IRC) two-way information platform consciously grew beyond its original focus as a communication platform to facilitate protection trends analysis as it saw rising cases of evictions happening among refugee and asylum-seeking populations. This ongoing effort to analyze risk in a continuous manner can contribute to multi-disciplinary interventions designed to reduce threats, reduce vulnerabilities, and increase the capacities of the affected population.
IRC Italy's team won Second Runner-Up in InterAction's 2020 Results-Based Protection Good Practice Contest for their two-way information Platform Refugee.Info.
What is a two-way information platform, and how is it used to understand key protection risks?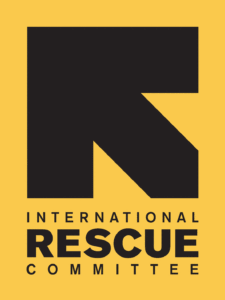 Refugee.Info is a two-way communication platform that IRC implements in collaboration with Mercy Corps and Internews in Italy to support the refugee population there. It is intended to empower refugees to make decisions and navigate the Italian system, local policies, social services (such as medical support, housing, jobs), and their rights as refugees within Italy. The platform, which is part of IRC's global Signpost project, includes an open-access website containing informative articles and social media platforms, such as a Facebook page, Messenger chats, and "group chat" of nearly 25,000 users that can be accessed via computer or smartphone. These platforms were chosen because the affected population frequently uses them in Italy—they may not be appropriate for other contexts.Still, alternatives such as radio and community groups may be used.IRC has established relationships with local service providers to refer individuals with specific needs/ requests via the platforms, such as the legal partner, Italian Coalition for Liberties and Rights (CILD).
Since the launch of the web-based platform, a wide breadth of protection issues have been raised by users. Since the outbreak of COVID-19, the IRC team in Italy noticed an uptick of messages on their platforms, in which affected persons emphasized
the deterioration of their living conditions. Many noted that they couldn't pay their rent and thus, feared being evicted. By reading messages from those affected by this problem and drawing on their own research, IRC discovered that those most at risk were refugees and asylum-seekers who did not have formalized housing contracts with their landlords, and as a result, we're unable to legally benefit from state protections against evictions.
To meet these information needs, combat misinformation, and alleviate anxiety around evictions, IRC produced and published an article and Facebook post with information to help refugees and asylum seekers understand their right to accommodation and navigate the extraordinary measures adopted by the government to support tenant's rights. Through monitoring the group chat, the team was also able to gather information on pervasive rumors and misinformation about the evictions to incorporate and address in the articles and messaging they produced. Furthermore, the team was able to identify and refer users to local service providers who could offer legal advice or housing assistance.
I couldn't pay my rent because everywhere is on lockdown. I can't go out and I don't have a job yet. I do minor jobs like cleaning of house and making hair. I don't know what to do. Please what should I do […] I can't even report to the police because my residen[ce] is not there. Please help me.

REFUGEE.INFO CLIENT, April 2020
Iterating and adapting the approach based on emerging learning
In testing out these platforms in Italy, IRC is actively seeking out ways to improve and adapt the approach based on new learning. After launching the platforms, it quickly became apparent that the messages and posts received from users could be continuously monitored to understand the broader trends of protection issues they are facing.
For example, the team received a total of 237 messages and posts in December 2020 related to issues surrounding a recent change in Italian policy on "Permits of Stay." In response, the team prepared a series of Facebook posts to respond to main concerns and questions. Another emerging trend was related to confusion around the government's economic subsidies available for migrants in Italy; the team also published an article on what the subsidies are, who can apply, and details on the application process.
These trend analyses were possible due to the creation of context-specific "tags" of protection risks—individual messages and threads received via the platforms are tagged according to the issue or protection risk.This tagging was not part of the original project design but occurs daily as IRC staff engage in communication with Refugee.Info users. On a monthly basis, the Refugee.Info team reviews the frequency that issue tags have been reported and any new issues emerging. This information is organized in a spreadsheet that all team members have access to, which shows the full list of issue tags, the frequency of reports, and the language reports are received in. The team is then able to generate charts and visually compare issues and risks across months. This data is then formally captured in a Protection Monitoring trend report that illustrates the frequency and changes over the previous reporting periods and draws out more details into the nature of the concerns reported and who is impacted, highlighting more qualitative details gathered through the bilateral conversations with users in the platform and Facebook group. These trend analyses are currently shared with IRC's partners in an informal and ad hoc way, based on their expertise and ability to assist given the problem at hand.
IRC Italy's culture of reflection and regular information exchange has allowed these project adaptations to take place. The team uses a Slack channel to regularly share issues, observations, and updates and meets on a bi-weekly basis to reflect on their communication strategy. The team comprises geographically dispersed and nationally hired monitors taps into their understanding of the context and the landscape of supportive networks that can help address the concerns that people are raising.
Analysis gleaned from Refugee.Info platforms has also been used to inform other IRC projects, including their labor integration program in Italy, "Mentors Make the Difference." Analysis indicated that refugees should be included as beneficiaries of the project, and also influenced the project's theory of change and activities by identifying the following leverage points:

-Closing information gaps to job-seekers, such as how to apply for jobs, what is required, where to look, etc.
-Providing mentorship and skill development for job-seekers
-Employer-side education to build understanding of what is required to comply with Government measures around hiring refugees and asylum seekers. This particular area was one that came to light because of Refugee.Info monitoring. Previously, most attention had been focused on the worker-side, so this is an important shift in program design.

While this is an initial opportunity to strengthen multi-sector strategies internally within IRC, efforts could be integrated to help other sectors measure risk reduction. For example, working with livelihood actors to go beyond measuring new jobs or mentorship programs, helping to design indicators that link to a reduction in risk (evication) alongside livelihood indicators would help articulate stronger multi-disciplinary strategies aimed at protection outcomes.
The Refugee.Info team has also been able to build trust with their user base. By not using international institutional logos or branding and reflecting the language of their users (including emojis and slang, where appropriate), the team has built a reputation as a credible, caring, and responsive information service.
While, on the surface, Refugee.Info may seem like a comprehensive information portal for refugees, the platform has become a useful tool to monitor patterns of risk and how they change over time. The platform also serves as a mechanism to reach refugees directly with key messages about protection concerns and offer referral pathways connecting refugees to services. Furthermore, as they continue to learn and adapt the method, IRC can collaborate more intentionally with external, but relevant actors, by designing multi-disciplinary strategies to achieve protection outcomes.
More is needed to see how this platform contributes to reduced risk, but it is moving in the right direction where this could be measured in the future.
RBP QUESTIONS TO CONSIDER
-Providing information to affected individuals is one step in reducing the vulnerabilities of affected populations. How could other methodologies be used in a complementary way to gain insight into whether this information is used to reduce vulnerabilities or increase capacities?

-What additional actions could IRC consider that would enable them to look across all components of risk (threat, vulnerability, capacity) that could help reduce risk?

-How could the trends analyses be used to strategically inform program design—by IRC and other actors—to collectively reduce risk?
This case example is based on the International Refugee Committee in Italy's submission to InterAction's Results-Based Protection 2020 Good Practice Contest (submitted by Elena Caracciolo, Camilla Fabozzi, Marina Solecki, and Katie Grant).
Sign-up
"*" indicates required fields