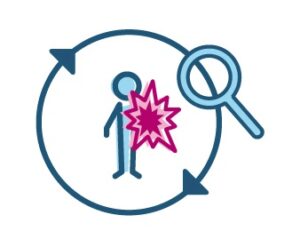 NGOs such as ACAPS, an organization that specializes in humanitarian analysis, provide useful frameworks and guidance for undertaking analysis in humanitarian crises. In 2020, ACAPS contributed to InterAction's Results-Based Protection Practitioners' Roundtable, Getting Practical with Prevention: What does it take to reduce risk? by helping to develop a simple framework for protection analysis building on core guidance from Results-Based Protection.
A few highlights from this tool include:
Drawing on the risk equation and breaking each risk down by threat, vulnerabilities, and capacity.
Making future projections based on existing knowledge in terms of "best- case scenario," "most likely scenario," and "worst-case scenario."
Listing possible mitigation efforts to reduce the threat, reduce vulnerability, and increase capacity.
The tool was designed to be used continuously and complement more rigorous processes needing more resources and time. This sort of light-touch analysis is helpful for designing effective programs to reduce risk.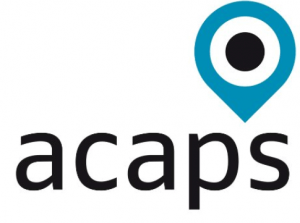 ACAPS THREE RULES FOR USEFUL PROTECTION ANALYSIS
1. Know what you need to know.
2. Make sense not data.
3. Don't be precisely wrong, but approximately right.
| Title of File | Language | |
| --- | --- | --- |
| ACAPS: Canevas de Analisis de Proteccion | Espanol | Download |
| ACAPS: Canevas d'Analyse de la Protection | Francais | Download |
Sign-up
"*" indicates required fields