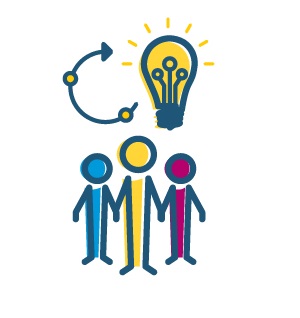 Many NGOs utilize community-based approaches to carry our protection programming. How can organizations ensure that their programming remains impactful and relevant to immediate needs in instances of prolonged conflict? One common challenge with these programs is that they are frequently pre-designed, based on what the organization does in other contexts, and lacking channels for immediate feedback as soon as new challenges arise. Oxfam's experience with Community Protection Committees (CPCs) in the eastern Democratic Republic of Congo demonstrates how a community-based approach can be done in a results-oriented way that embraces adaptability to reduce protection risks.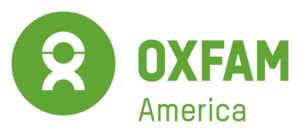 From the way the CPCs are formed (elected by community members) to the underpinning analysis for identifying protection risks (a power analysis that is regularly updated), this case example showcases how Oxfam embraced learning and was open to adapting its approach to CPCs in response to the needs of the affected community and thereby achieved better results. This culture of adaptability was due, in part, to multi-year donor support to allow for program iteration.
The programme was designed to support people to take action to improve their own security—often this was through addressing power imbalances between men and women and duty bearers.

OXFAM: Community Protection Committees in Democratic Republic of Congo, pg. 4
What is is Oxfam's approach and how does it build on the community's perspective?
In the eastern Democratic Republic of Congo, Oxfam is helping local people to assert their rights and seek protection from abuses by those in positions of power. The program uses a community-based approach that draws on Community Protection Committees, made up of six men and six women elected by their communities to ensure accountability and credibility.What sets this community-based approach apart from others is the value placed on learning and adapting the program in real-time to better achieve results.
A "women's forum" is also established to focus on protection issues that particularly affect women. In addition, "change agents" are elected from further remote villages or locations to expand the geographical impact of the CPC's work. The change agents act as links between their community and the CPCs by relaying information from their communities to the CPCs for inclusion in the community protection plans and taking information and sensitization messages back to their communities.
Beyond the CPC, a strategy known as Réunions Mixtes (R.M.s) was developed. R.M.s are monthly coordination meetings with program members and local authorities. These meetings provide a platform for communicating with the police, army, civil administration, legal officials, and traditional leaders.Each month reports of abuses are shared, issues of common concern are discussed, and remedial actions are agreed upon in the form of community protection plans.
Oxfam and partner staff support these groups to help conflict-affected communities identify the main risks they face, and the actions they can take to mitigate them.They facilitate links with local authorities and provide training to civilians and authorities on legal standards and laws relating to protection issues, as well as providing orientation to service providers.
A close observation of broader power structures informs the program, enabling . At the start of activities in a new area, a power analysis is carried out and updated every three months.An evaluation in 2011 identified that the power analysis often focused on formal power structures (e.g., local government, army, police) and neglected informal structures (e.g., village chiefs, faith institutions), which prompted an adaptation of the approach to analysis.
Local partner NGOs implement most actions to address risks, and it has been very difficult for partners from outside a community to earn local respect.The most effective partners are those that come from within the communities in which they are working, as they tend to have a nuanced understanding of local power dynamics and politics, good relationships with community members and local duty bearers, and often have significantly better access to target communities than Oxfam.
In the Kivus, a number of CPCs said their main concern was the illegal roadblocks, where illegal "taxes" to pass are demanded, men experience physical assault, and women risk assault or rape. One protection committee negotiated the removal of five out of seven of these checkpoints.

OXFAM: Community Protection Committees in Democratic Republic of Congo, pg. 9
HOW DOES does Oxfam's community-based approach support adaptability, and how has this led to meaningful results?
With many authority figures implicated in protection abuses, Oxfam adopted an approach of "positive engagement" rather than direct confrontation.Issues that would have resulted in confrontation with authorities if addressed at the local level have been dealt with in other ways—for example, regular protection monitoring reports are escalated upwards for action, and linking with their advocacy team has allowed for certain issues to be raised at higher levels where relevant.
A crucial factor in ensuring that authorities participate in meetings has been building relationships slowly and finding ways to develop trust.It is important that the authorities do not feel that they will be blamed for what has gone wrong, but that the CPC is there to ask for help and cooperation to move forward. The most effective CPCs have run training and sensitization activities with good results.
Operating in such a complex and turbulent environment has raised some important challenges for the program. Luckily, this program is designed to adapt and grow as new challenges arise. An example of one such adaptation to the original program design includes the introduction of "change agents" as multipliers. In addition, due to the numerous NGOs present in South Kivu, committee members are often members of multiple committees and therefore have little time to dedicate to protection work. In areas where there was heavy NGO presence, particularly in South Kivu, the program therefore moved to a system of Comites de Synergie. These were meetings with the representatives from each CPC already existing in the village—creating a community cluster system. This allowed for a collective voice and joint advocacy. In one example in Lubero territory, North Kivu, this collective voice was very effective in convincing a local Mayi Mayi militia group to leave the village without a fight with the National forces, minimizing harm to civilians. A three-year grant allowed the team enough time to learn and adapt the program to be more effective.
"In one instance, a local state representative in one area was exploiting displaced people (IDPs) to dig latrines or work the fields without pay. The CPC responded by inviting him to meetings alongside IDP representatives, so that they could get used to talking directly with one another. They held a training session for both (with members of the local community) on the guiding principles on the protection of IDPs. The training was a way of getting the message across without the local official losing face and contributed to changing his attitude (an intermediate result on the pathway to reduced risk)."

– OXFAM: Community Protection Committees in Democratic Republic of Congo, pg. 7
Finally, in certain areas, Oxfam became aware that the formal structures of the CPC meant that individuals were at risk of being targeted with violence or intimidation when the official project period finished and Oxfam and partners were no longer physically present to support ongoing activities. Therefore, exit strategies are discussed very carefully in every community throughout the duration of the project. Where continuing activities are deemed to potentially pose too much risk to committee members, structures are dropped, or activities are kept but with a very low profile. When considering post-project strategies, some committees choose to focus on less contentious issues or to disband.
The time and resources invested in adapting the program helped achieve several important results. According to an external evaluation (Oxfam 2012, unpublished), some key achievements of this program include:
A reduction in human rights abuses and improvement of the general protective environment.
Improved knowledge of the population on human rights and protection laws.
Better relations with the legal authorities leading to improved accountability.
Significant improvement regarding gender equality (building women's capacities and enabling them to speak up about their specific concerns, addressing discrimination against girls in school enrolment, women's inheritance rights, etc.).
Strong community ownership and commitment of the community volunteers.
In terms of advocacy, the presence of the committees allows for solid community- level information to be passed to the advocacy team, thereby informing Oxfam's broader advocacy efforts.
RBP QUESTIONS TO CONSIDER
-How might Oxfam draw on discussions during Réunions Mixtes to track changes in the threat, vulnerability to specific threats, and capacities of communities to overcome threat?

-What additional outcome- oriented methods could strengthen analysis for protection outcomes?
Sign-up
"*" indicates required fields